1188 Eco-Friendly Outdoor Rugs
Sustainably crafted for comfort and durability.
1188 recycled plastic bottles given a new life
When designing your perfect outdoor space, it's best to start from the ground up. Crafted from recycled plastic bottles, this surprisingly soft rug features premium-grade resins that resist moisture, staining, UV rays, and heavy foot traffic. Choose from three sizes that provide options for any configuration.
A strong foundation for your outdoor space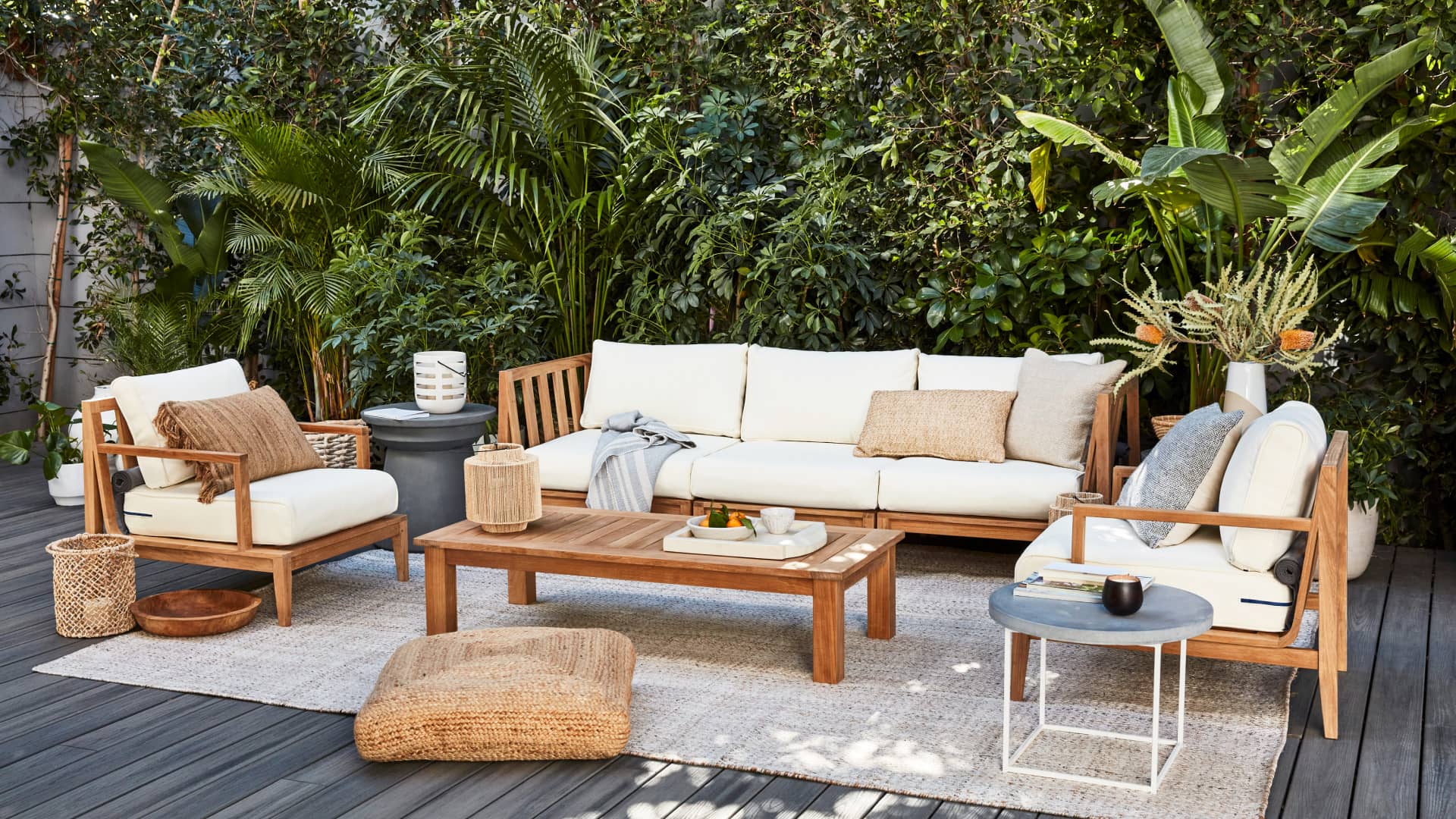 Made to last
Made from 100% recycled plastic bottles with premium-grade resins, these rugs resist stains, won't fade in the sun, and hold up under heavy foot traffic.
Minimal maintenance
To keep your rug in great condition season after season, all you need is a little soap and water.
Bring indoor comfort to the indoors outdoors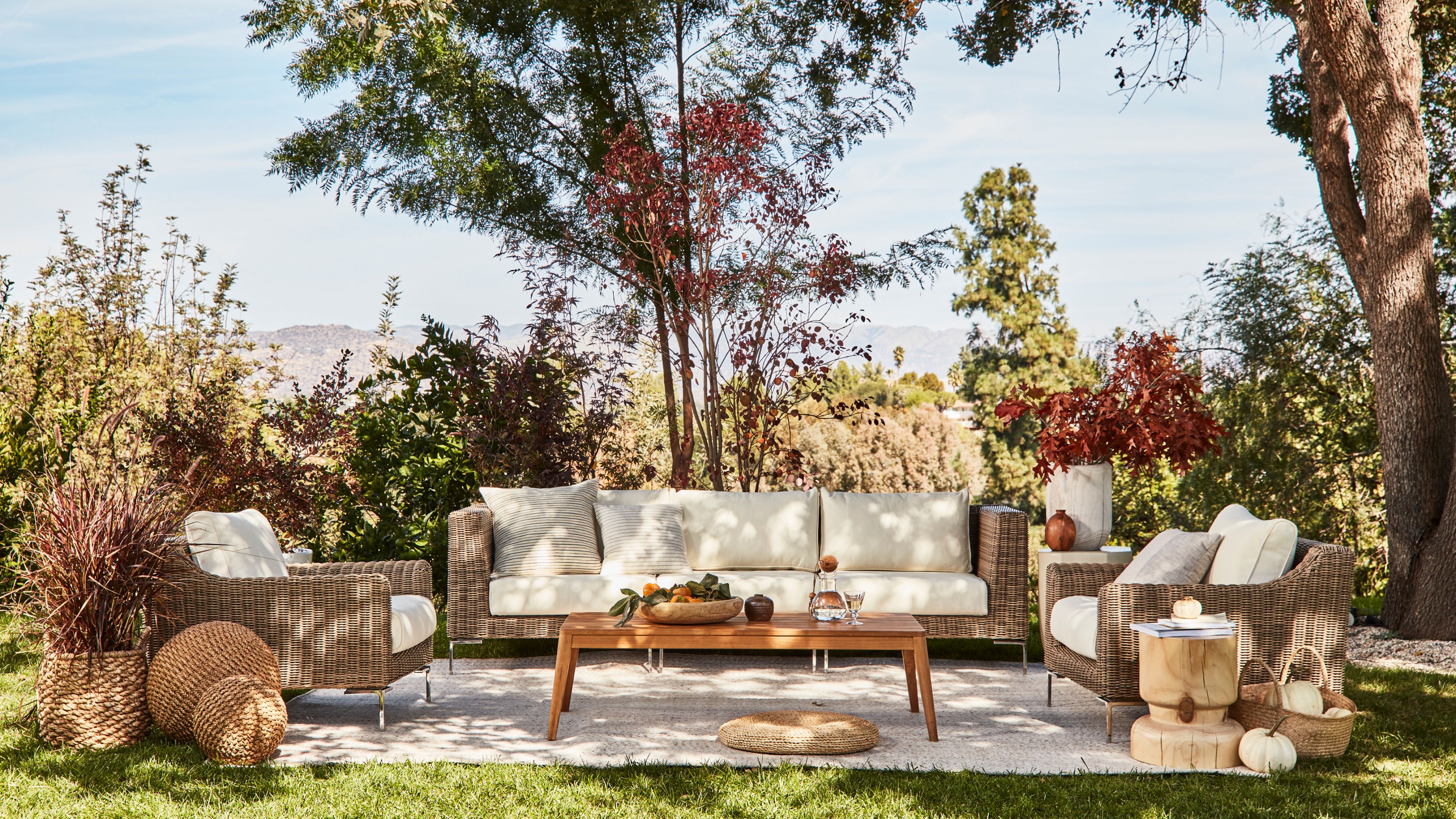 Feels good under your feet
Inspired by natural fibres, the rug creates the feeling of a true living room, outside.
Fits right in
Choose from three different sizes to accommodate your outdoor space and furniture configuration.
Stylishly tie your space together
Subtle and sophisticated
Subtle texture and an elegant herringbone weave add visual interest, and the neutral colours complement your other outdoor pieces.
Conceals dirt
Outdoor rugs inevitably get dirty, but the dithered pattern expertly camouflages dust, mud, and other spills.
Become part of the solution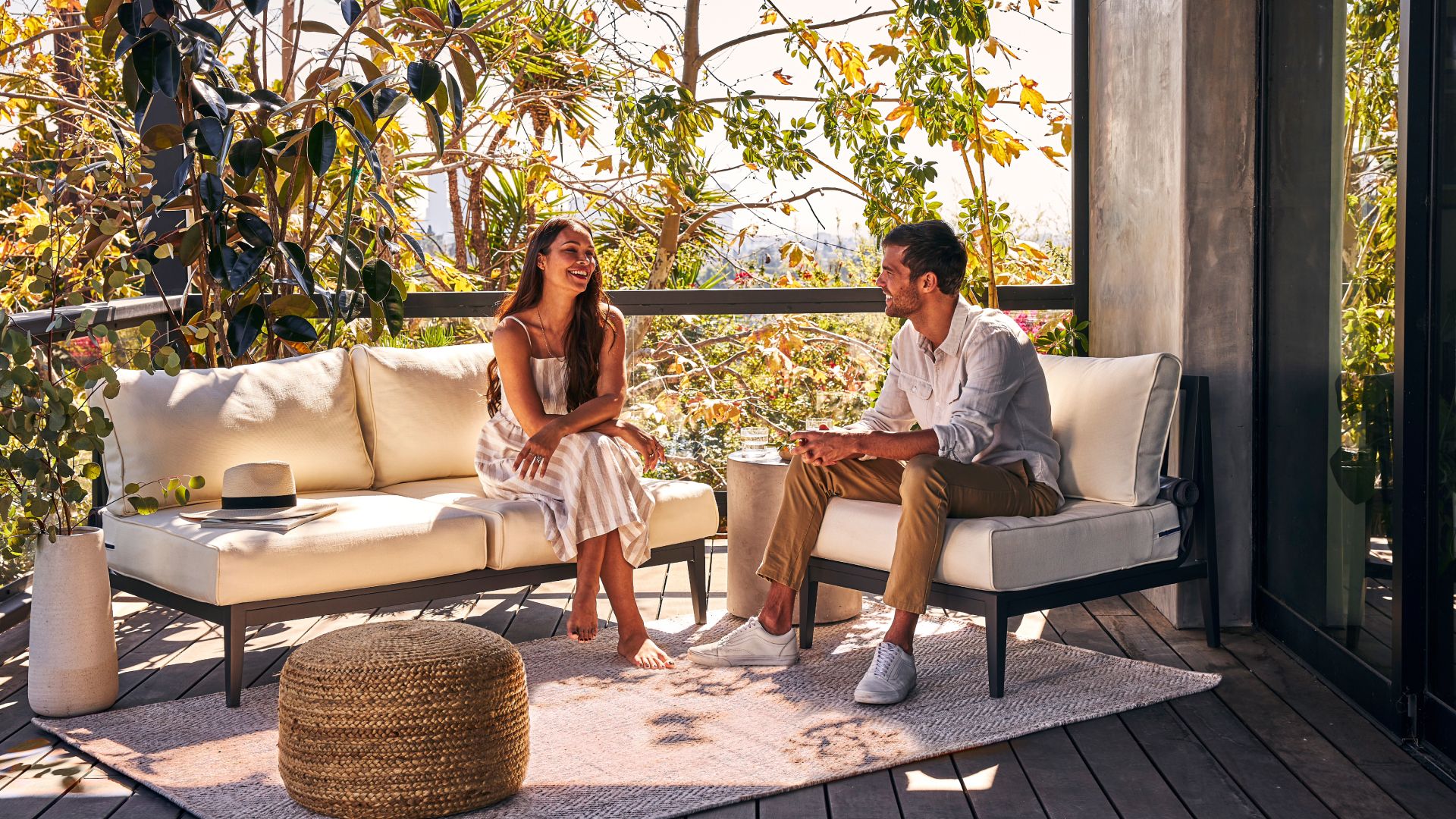 Thoughtfully repurposed materials
Just one rug diverts up to 1188 recycled plastic bottles from landfills, and its long lifespan means less environmental impact.
Gorgeous rug!
This rug completes our set! The colors are perfect! It's very durable yet comfortable. And I especially love that it's made from 100% recycled plastics.
Jacob P.
Verified Reviewer
Couldn't be happier!
We are so surprised at how lovely and soft this rug is. It's hard to believe it's made from plastic bottles as it feels so good on our feet. It definitely makes our patio feel more cozy. Perfect!
Karen P.
Verified Reviewer
We love our Outer rug
We love our Outer rug. It has been a very hot sunny summer and the color has held up well. So easy to keep clean as well and very durable. We highly recommend and are very happy with our purchase. We know you will be too!
Rosemarie V.
Verified Reviewer