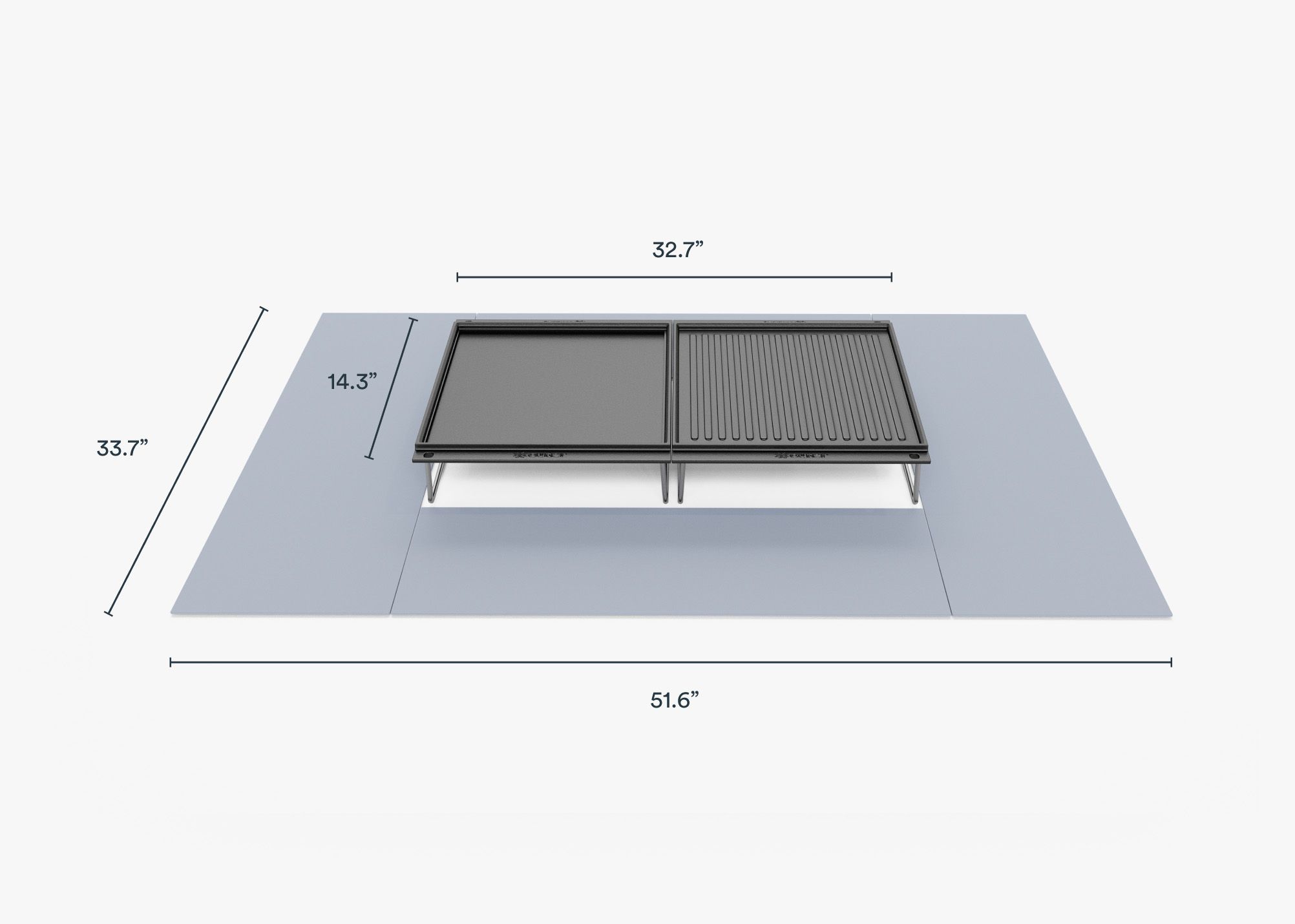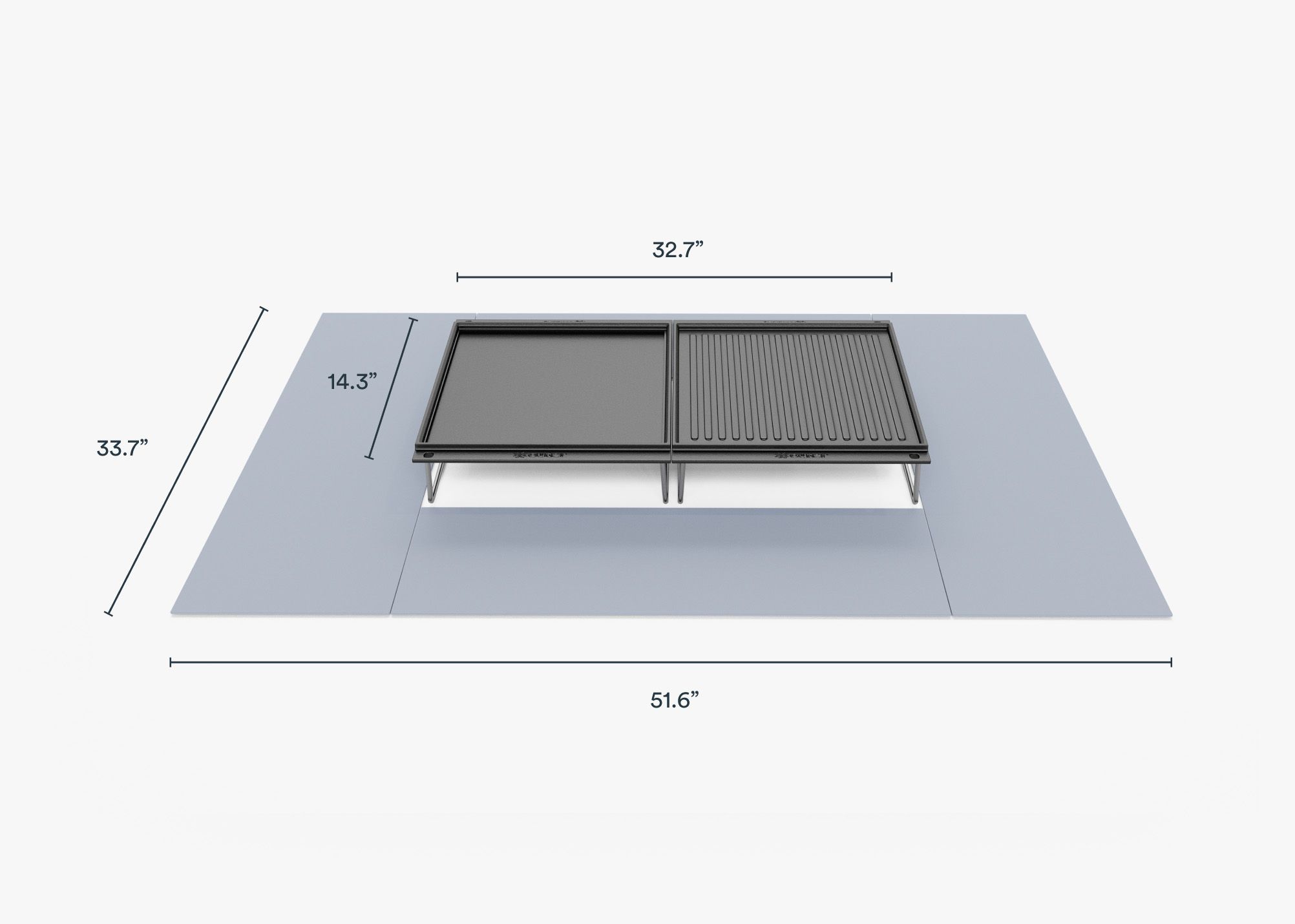 Splatter Guard, Stands, and Griddles
Turn your Outer Fire Pit Table into a cozy multifunctional space to cook, eat, and socialize. Use the stands and reversible cast iron griddle plates to enjoy burgers, veggies, kebabs, and more. The splatter guards keep the table surface mess-free and allow for quick and easy clean-up. Enjoy free shipping on your order.
Speak with a Product Specialist for shipping estimates.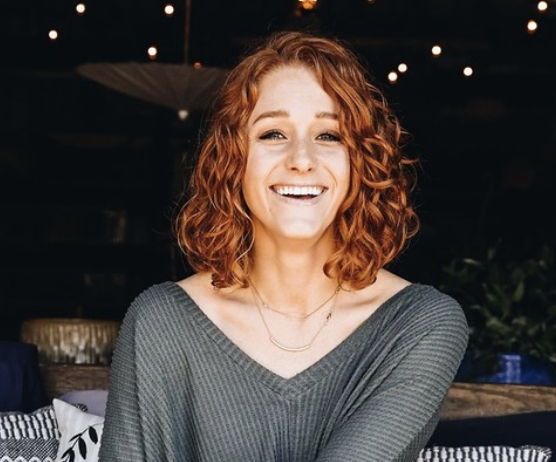 How Can We Help You? Connect with a Product Specialist
Optional Fire Pit Table accessories for cooking and more
Our optional reversible cast iron griddle and stand serves as both a cooking surface and a heat source, while the splatter guard keeps things clean.
Frequently Asked Questions
You've got questions and we've got answers.