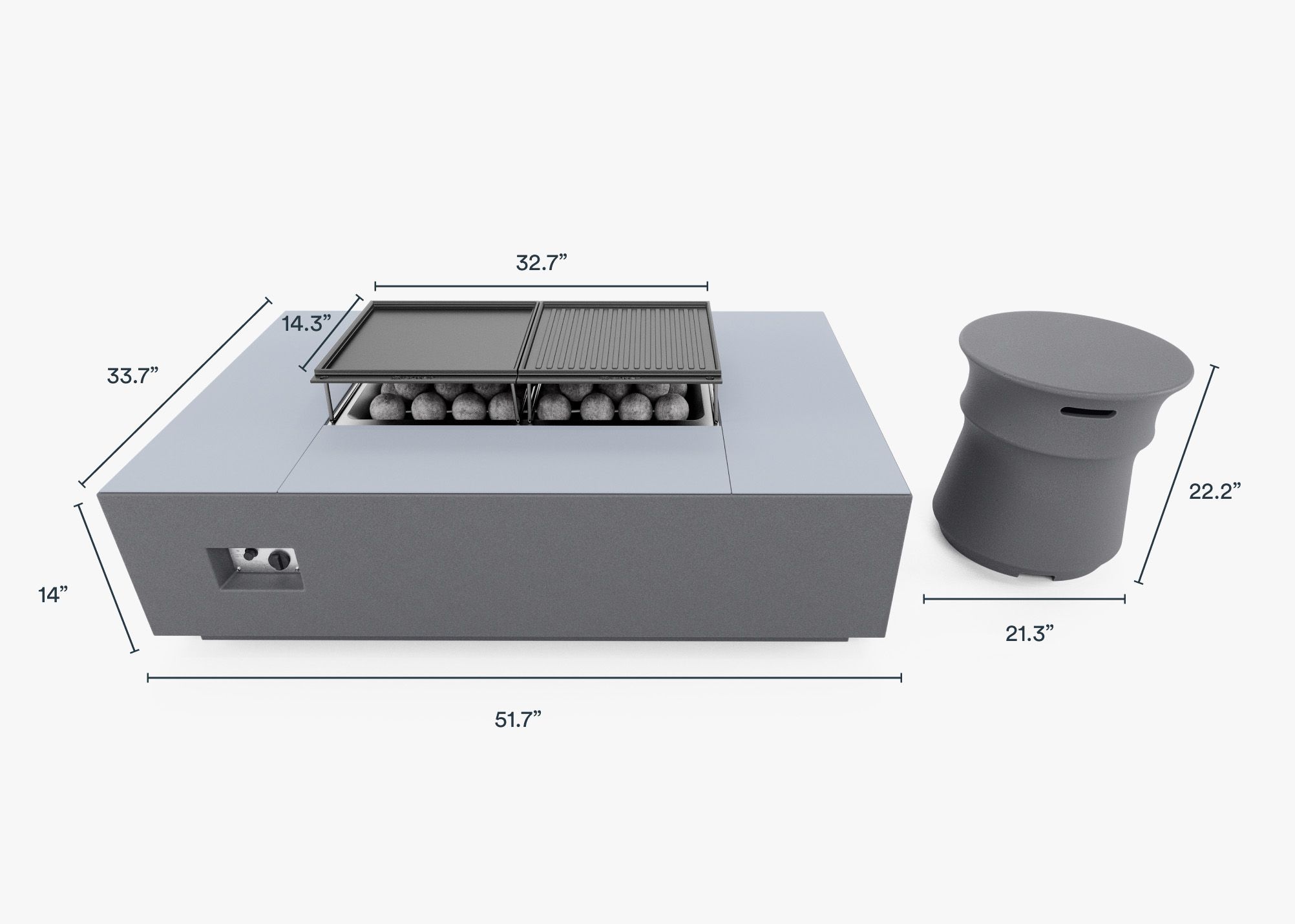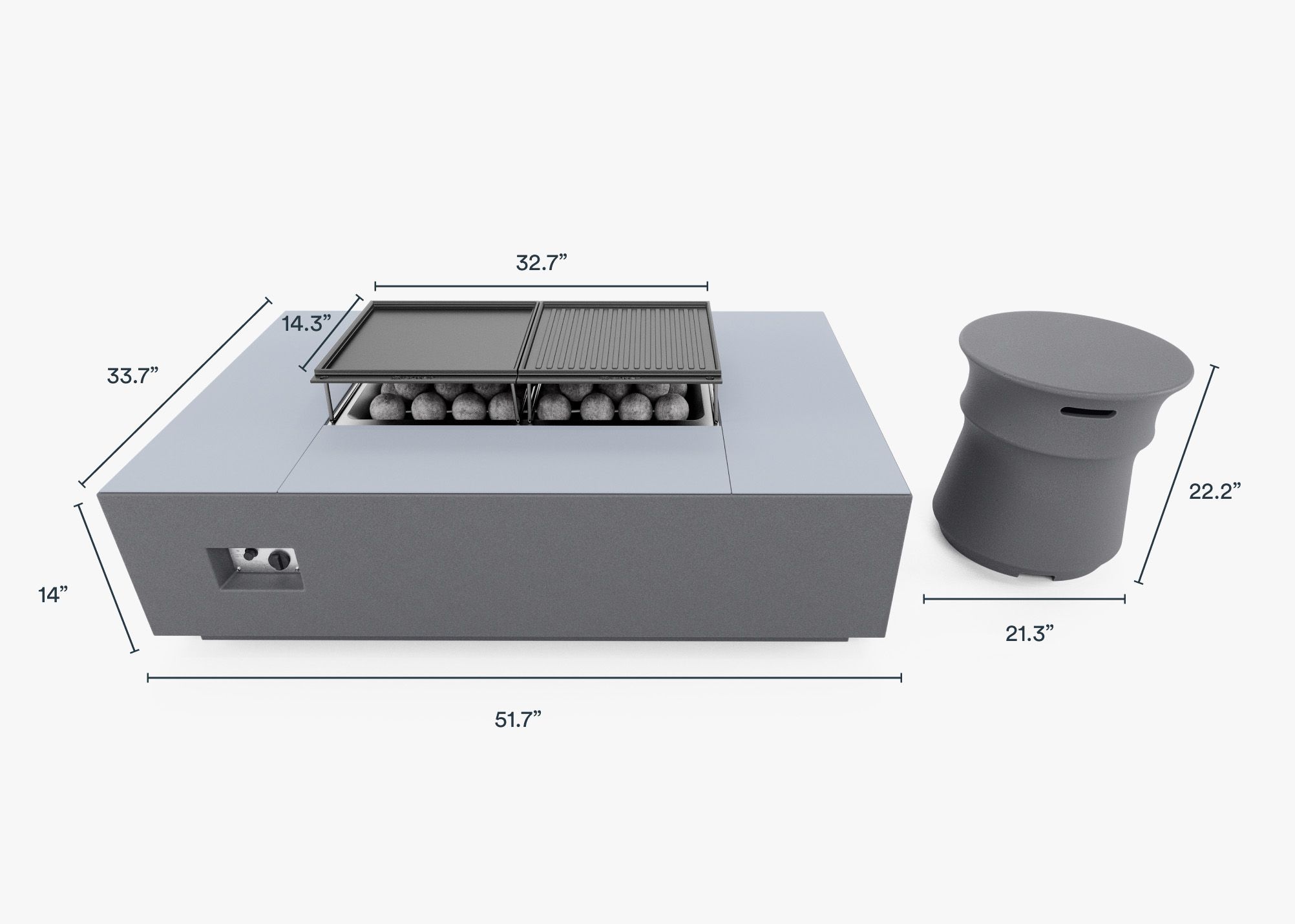 Fire Pit Table Cooking Set + Propane Tank Cover
$4,037
$4,750
Save 15% for Memorial Day
This multifunctional piece brings warmth and fun to your backyard. Enjoy a sleek coffee table with the cover on. Remove it for a cozy fire. Elegant ceramic stones efficiently disperse heat. Add the griddle and you have a space where everyone can cook, eat, and socialize together. 
This bundle includes:
- The Fire Pit Table
- Ceramic Spheres
- Griddles and Stands
- Metal Burner Cover
- Splatter Guard
- Propane Tank Cover
- Propane Gas Hose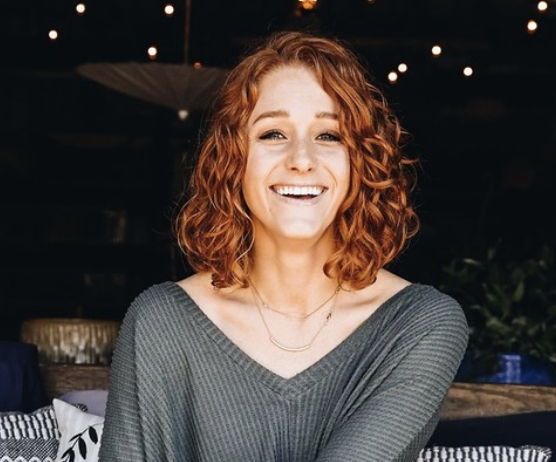 How Can We Help You? Connect with a Product Specialist
Get cozy with this multifunctional backyard staple
Get cozy with a multifunctional backyard staple that allows you to extend your outdoor experience for years to come. This set includes the Fire Pit Table, ceramic spheres, metal burner cover, griddle pans and stands, propane tank cover, splatter guard, and a propane gas hose.
One place for everyone to gather
The Fire Pit Table invites everyone to sit back, warm up, slow down, and connect over food.
Communal cooking
Inspired by Korean barbecue, Chinese hot pot, and Japanese robata, the optional reversible cast iron griddle and stand turn food preparation into a fun shared experience for all.
Instantly converts to a coffee table
When the weather heats up or you need extra surface space, place the included cover over the center fire pit and you have a an expansive tabletop.
Warmth all around
The cast iron griddle and spherical ceramic stones guard flames from the wind, keeping heat centralized and radiating warmth outward rather than up.
Smooth ignition
The soft-light ignition systems slowly releases gas, igniting gently and safely without any sudden burst of flames.
Easy to keep clean and clean
The replaceable splatter guard protects you from hot oil and keeps maintenance to a minimum. To clean the table, all you need is a cloth or sponge and some soapy water.
Enduring design
Thoughtfully designed to complement the entire Outer collection, the Fire Pit Table features a sleek concrete base that elevates your space and withstands the test of time.
The perfect accessory
Beautiful enough to stand on its own, the propane cover smartly hides an unsightly tank while doubling as a side table or an extra seat around the fire.
Elegant details that aren't just for show
The spherical ceramic stones add visual interest by balancing the clean lines of the table, while maximize the heat efficiency of the fire.
Ready to use
Start enjoying the Fire Pit Table immediately upon delivery. All you need is a propane tank to get the fire going.
Made to last
Every material, from the concrete base and stainless steel fire bowl pan to the cast iron griddle and ceramic spheres, has been carefully selected for longevity to minimize environmental impact.
CSA certified
The Fire Pit Table has been fully approved for safe fuel burning by the Canadian Standards Association, the sole organization that provides standards for the USA and Canada.
Energy efficient concrete
To lower the carbon footprint of the Fire Pit Table, we used Glassfibre Reinforced Concrete, which requires less energy to produce and results in less off-gassing.
An investment in meaningful change
We continually innovate our materials and evolve our supply chain to create a better blueprint for the furniture industry.
Frequently Asked Questions
You've got questions and we've got answers.
What people are saying