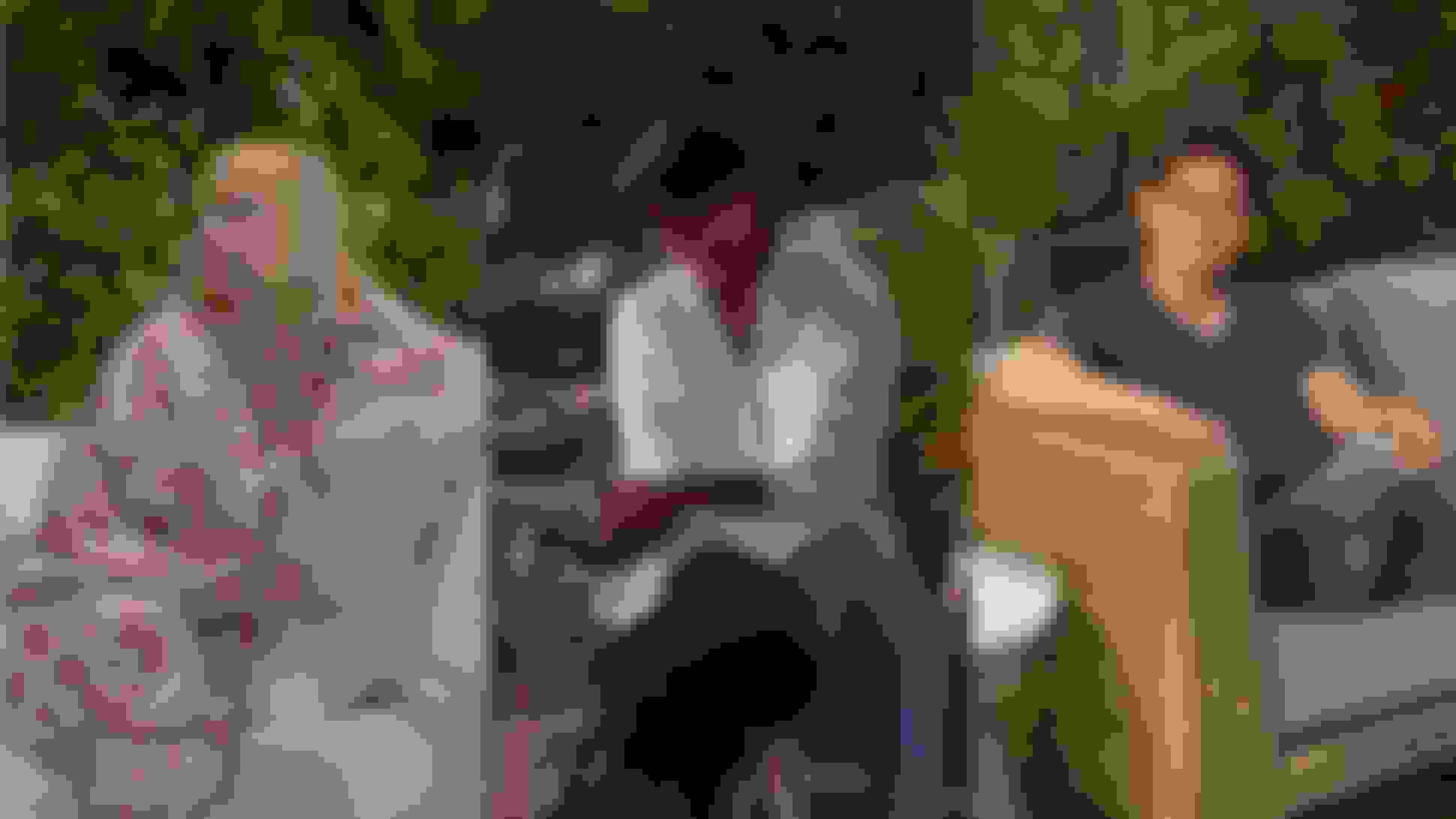 We visited the backyards of Outer Community members across the country to see how our furniture has become a fixture in their lives. From cherished memories to new traditions, this campaign celebrates all the ways and reasons they love Outer, year after year. 
ERIN
DESIGNER AND OUTER ENTHUSIAST SINCE 2019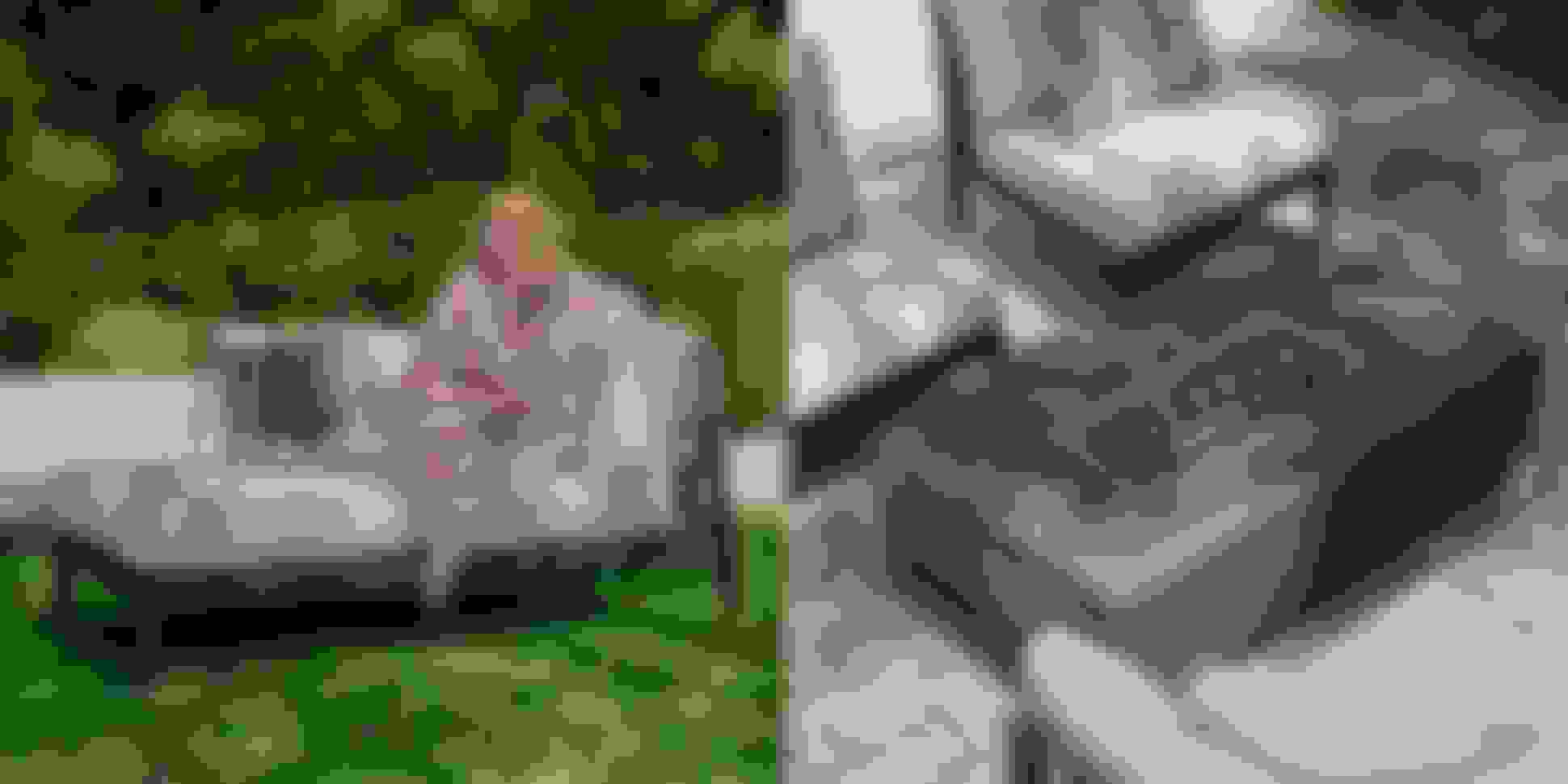 What is your favorite Outer product feature?
Quality materials are key to investing in outdoor furniture that will stay beautiful for a long time. Make sure you are buying furniture that is intended for the outdoors: teak woods, wickers, aluminum, and All-Weather fabrics are all great for outdoor furniture as they withstand the elements and can age gracefully.
Why did you want to invest in your backyard?
"I wanted our outdoor space to compliment the exterior of our home, so I designed our outdoor living area with a black and white palette to pick up on the existing architectural elements of our home, like white columns and black iron metal work."
Shop Aluminum
Why did you pick Outer?
"For my personal home, as well as clients like Odette Annable, I love Outer outdoor furniture. I have their aluminum modular sectional which is great for summer entertaining as the pieces are light weight enough to easily change configurations around. Sometimes I set it up like a 7 piece L-shaped sectional or I can break the pieces up into facing sofas or chair pairings depending on our entertaining needs."
Shop Aluminum
SHASHEEN
OUTER HOST SINCE 2019
Why did you invest in your backyard?
"Why wouldn't you? I've made proximity to nature and outdoor living a priority in every town I've lived in and every real estate decisions I've made. I work from home and draw my inspiration from the carefully curated spaces I create."
What is your favorite product feature?
"I'm in awe by the durability of outers fabric and Outershell®! The house sits at 7,300' and the couch and cushions have NOT been moved in over 2.5 years. They have endured our 4 seasons a year that brings nearly 300 days of high desert sun, wind, rain, sleet, hail, and snow. The Outershell® has been the couch's only defense and have gone above and beyond keeping the cushions just as comfortable and just as beautiful as they were when I bought them. The couches are built to last! A+"
Shop Wicker
Why did you pick Outer?
"Exceptional guidance by Sara Ann in the design process. She built trust by listening and addressing my concerns one after another."
Shop Wicker
TERRY
OUTER CO-FOUNDER SINCE 2017
What makes Outer different?
"Consumers are bombarded with choice overload. Many brands and manufacturers are creating 'fast furniture' and making incremental changes to what has been seen and done before with little thought into making the product better for humans and the planet. More fast furniture means more stuff that goes into landfills."
What is your favorite product feature?
"Our proprietary performance fabric is a gamechanger. It's stain, fade, and mildew resistant – and environmentally friendly to boot. It is tested to withstand over 2,000 hours of UV ray exposure (the highest possible test score), so our vibrant colors last season after season."
Shop Wicker
Why did you want to invest in your backyard?
"I spent far more time outdoors as a child than my children do today. And yet we know it's something we could use more of. It was clear that my family needed a better place to relax and gather outside. To take more time for ourselves, make more memories together, and enjoy the fresh air. It's been well documented that we are spending less time outdoors than prior generations."
Shop Wicker
See what Outer hosts have to say
When you shop with Outer, we're here for you every step of the way.